Bindu Baby's x 6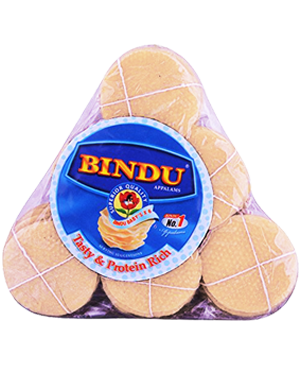 Description
Bindu Baby is very cute with its look and feel and along with its unique size will attract everyone to pick and taste it and we assure that Bindu Baby will be your every time snacks partner and side dish as well.
Ingredients
Black Gram Flour, Rice Flour, Salt,
Calcium Carbonate, Edible Vegetable Oil.
Nutritional Information
Protine Rich
Weight
100 gms
MRP
₹ 95.00
*Note: The rate and weight subject to change in time.