Bindu Dinner Special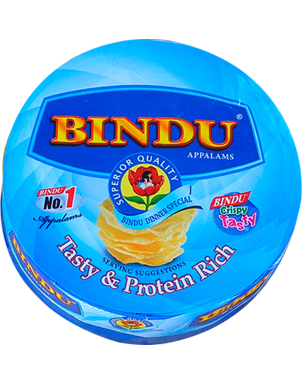 Description
Bindu Dinner Special, is a premium blended appalam prepared mainly for special occasion, feast and dinner time with your lovable families, friends and relatives to celebrate together and share happiness with our Bindu Appalamss.
Ingredients
Black Gram Flour, Rice Flour, Salt,
Calcium Carbonate, Edible Vegetable Oil.
Nutritional Information
Protine Rich
Weight
200 gms
MRP
₹ 99.00
*Note: The rate and weight subject to change in time.