Bindu Party Special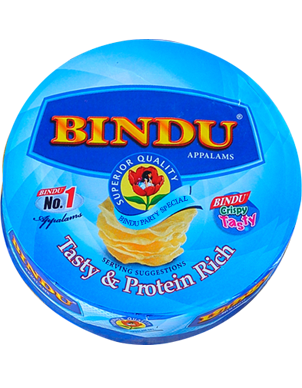 Description
Its party time with Bindu Appalams, being favorite of all ages and all around the world, we took special care to make Bindu Party Special in a most perfect flavour which will enhance and boost your party mood.
Ingredients
Black Gram Flour, Rice Flour, Salt,
Calcium Carbonate, Edible Vegetable v Oil.
Nutritional Information
Protine Rich
Weight
270 gms
MRP
₹ 132.00
*Note: The rate and weight subject to change in time.