Bindu Simply Super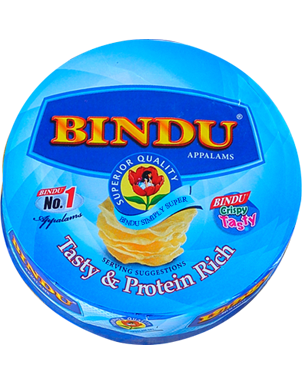 Description
Bindu Simply Super taste is enriched with yummy taste to makes all happy and feel delightful with its unique taste which makes you to forget about your main dish with its mesmerizing taste.
Ingredients
Black Gram Flour, Rice Flour, Salt,
Calcium Carbonate, Edible Vegetable Coconut Oil.
Nutritional Information
Protine Rich
Weight
70 gms
MRP
₹ 40.00
*Note: The rate and weight subject to change in time.